It's been a few months since I discussed about some mundane things about my day to day life. The last time I was talking about this topic, I seemed to have rambled a lot. Between then and now I managed to do clean my closet, get rid of a lot of clothes I do not wear anymore, get rid of a couple of bags too. I was not using them and I decided to give away to my friends. I am trying to live a little more conscious and little less consumerist.
However, a girl can still dream about that dream bag that she is searching for and not found yet.
I am still trying to determine what my dream bag would be. One that would last a long time, be still fashionable and can carry my entire household. Well I seem to have found one for now.
I never liked tote bags before. I ended up buying this tote bag with a big inside pouch. As it turns out, I can put my entire house in it. I really mean it. I paid an arm and leg for this bag and so I want to last it long. So I do not put too many things in it. But I took it on a solitary ride once and I put everything I could imagine in it.

The pouchette holds my big ass purse, why do I even need this big wallet anymore I do not know. Anyway it holds my purse, my everyday necessities. The tote had a small bag of makeup essentials, a small bottle of water, a A5 notebook and my tablet. The handbag became quite heavy with it but I am amazed it could take so my things in. There was some space for a small snack box too. Literally everything I need on a long work day when after work I am going somewhere, need my tablet, need to maybe put on some makeup, everything inside.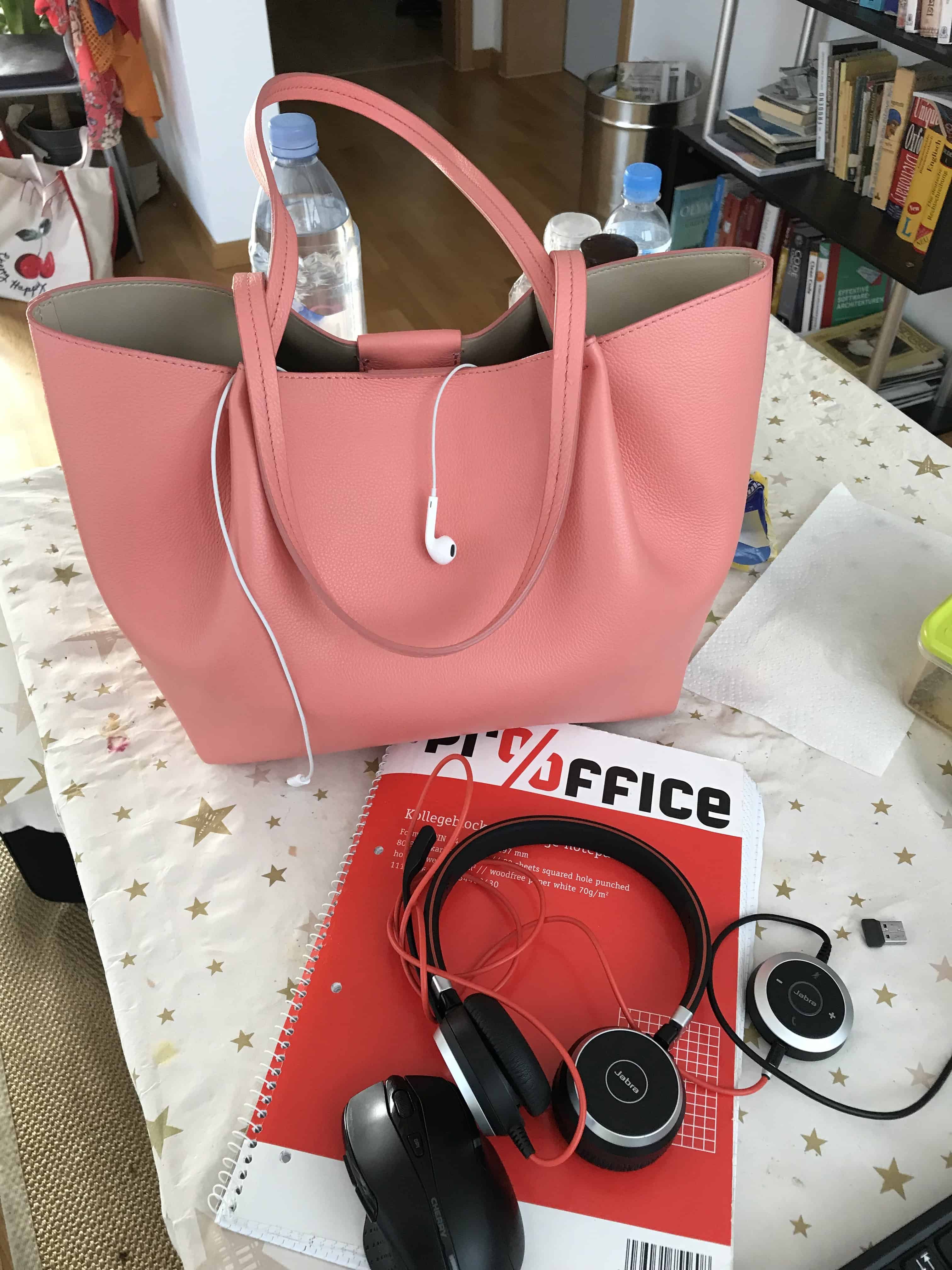 There is no doubt I would probably be searching for an upgrade to this in a couple of years but for now, this bag, in its orangish pink color has won my heart as the perfect work bag.