Tanni for Danceof Chaos
E-Mobility, electrification of power train is the word that runs in everyone's mouth. I am one of the lucky few who have seen the field grow and transfer and actively participate in it. It has been a busy day full of meetings and telephone calls and solving escalations, sending out MoM when suddenly I looked into the calendar and realized the date. Today is Dec1. The start date of my working life and start date in ZF.
In 2008, I left my home in India to travel all the way to Germany for masters. I had never travelled anywhere alone before that, never gotten on a plane, never taken much responsibility and I got on a plane after my graduation to come all the way to Germany to do my masters. Broken suitcases, snow covered winter internship, and many more small and big challenges later, I was a proud graduate of RWTH Aachen University and landed my first ever job.
Ten years back, on a cold winter morning in 2011, I stood outside the gates of ZF Auerbach waiting to be received by my then supervisor, Mr. Hans-Jürgen Hanft.
All Beginnings Have Stumbling Blocks
Funnily, all the usual anticipation and excitement was not coursing through me. I was extremely worried. As I was travelling from Aachen to Nürnberg, I was informed that the visa office made a small mistake in typing the name of employer in the visa and that small mistake had a huge impact. I cannot officially be instated unless the visa is correct. As I stood outside the gates of ZF, I had already learnt my first lesson of corporate world: always double check the details to make sure there was no error.
Once I met my team and my, soon to be closest colleagues, I said bye and rushed back to Aachen to sort out the visa mistakes. The HR team, was in parallel, contacting the office, to make sure I got an emergency appointment to sort this out. Thus, I begun my working life in ZF, with minus fifteen hours and some important lessons under my belt.
E-Mobility Development Experience
I joined as a part of the power-electronics team, a very innovative part of e-mobility. Over the course of the first few years, I worked closely with my colleagues, and we developed many tools to improve our design of the power electronics we would use in the electrical drive train.
We developed working simulation environment for lifetime prognosis of semi-conductor modules, capacitor ripple analysis, measurement analysis environment, interesting use interface.
Over the course of next few years as e-Mobility begun to pick up speed, our team expanded. Some of them will go on to become friends outside of work. I began to know many colleagues from different locations of ZF, networking, enhancing my knowledge, learning about the advances we were making in the field of advanced engineering, the exciting contracts coming our way.
We were all motivated to work hard and bring new technologies in the market. Later, I also became responsible for managing a key component in inverter, assuming a role of technical expert for the component in multiple projects.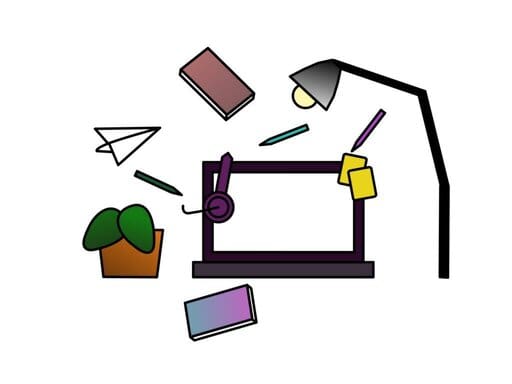 Leading Projects -E Mobility
For the last few years, I work as a functional project lead. I currently lead the design and development of the prestigious 4Gen program for a German OEM. I have been involved in this same 4Gen program with American OEM during 2020 and 2021. Over the course of the time, I have also gotten involved in acquisition activities with international OEMs.
My role has moved a little away from day to day engineering and is focussed more on developing an entire product for e-mobility application. It requires a lot of coordination and alignment between different engineering teams and cross communication of other stake holders like supplier development, quality, logistics, production. Thanks to the global nature of our projects, our teams are spread across the world, over various time zones and languages.
Personal Development and Growth
Throughout these years, I benefitted from the support and camaraderie of my colleagues and the guidance and mentorship of Hans-Jürgen. He would be, one of the people, who will become my friend outside of work. A guide who would motivate me through personal struggles and rejoice in my success.
When I started in 2011, I was fresh faced and unsure of myself, a young woman in tech who did not feel confident to talk to suppliers and customers. Ten years later, I am self-assured of my knowledge and experience and confident enough to moderate meetings and stand my ground to defend my point.
My decade with ZF also saw my life go through a transformation. When I started, I barely had life experience. During this time, I travelled around the world, indulged in my hobbies. I rediscovered my passion for dance and started training in Indian classical dance form, Bharatnatyam. I found the joy in journaling and learning new languages. My German improved and became fluent and then it became worse again during the pandemic. I met a local boy and married him with the blessings of my family. Together, we realized our entrepreneurial dream and opened a small online stationery shop called "DanceofChaos".
And in 2021, I embarked on a new journey, one that is full of challenges and joy. We welcomed our daughter K in Nov 2021.
About a year later, I am back again. With the encouragement of my family, wonderful support of my husband, I am juggling motherhood, life, business, and the challenges of leading complex e-Mobility projects.
I cannot wait to see what the next decade in e-Mobility will bring in my life.