It has been a while since I wrote the introductory post for this series, where I had started to journal the beginning of our journey to New Zealand and the background. In between that, I started a small collaboration with my friend and decided for it to take the focus. Now that the collaboration has established itself and the series is proceeding smoothly, I have time again to write about the rest of the experience in New Zealand. For your refreshment, do check up the first post : Kia-Ora NewZealand: Introduction
Day2 : The Journey towards Taupo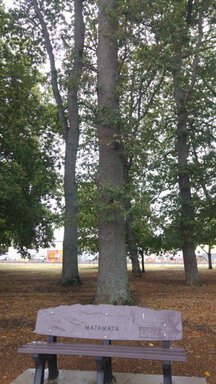 Taupo is located 254km from Auckland and takes about four hours to reach their on road. Today we got to know our teammates , who would be travelling with us. They would be competing together with my husband in the Ironman championship on Sunday. We started to get to know our travel friends or as we call in bengali, Jatrapath er songi. We discussed the weather and current affairs while our awesome tour leaders, Steve and Martin described us about the route.
Although, quite a few of our travel mates were from Australia, NZ still was relatively new to a lot of us. We were soaking up the story. Our journey took us to the beautiful countryside of NZ. Oh the roads, the trees they reminded me so much about India, about the weather, it felt like home away from home; not to mention, everywhere we were speaking English. The shared colonial history meant, there were a lot of Indians in NZ as well.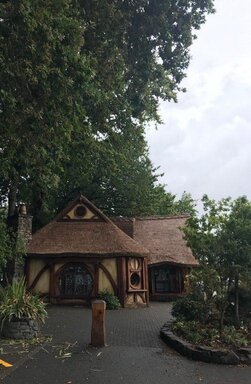 Matamata
We took a small break at the famous Matamata. This small cozy town has been made famous by the LOTR movies.
During the shooting of the movies, a lot of the main cast and crew used to stay in Matamata and it has since then become a major tourist attraction. Some Hobbit houses are even preserved and you can get a tour through the Hobbiton. We duely arrived at Taupo around two in the afternoon. The whole day was cloudy with light drizzles and just when we arrived, Taupo got the fifteen minutes of rare sun. She blew my mind and how. I have honestly seen very few beautiful towns, which have a large lake, and a mountain, and quite good amount of population.
Arriving Taupo
Taupo was one of a kind for me. After we settled in, we went out to buy some goceries for our stay in our motel and started exploring the city. The ironman crew had some capable guides. Our tour guide Steve and Martin are both experienced athletes, Martin even competed on the Taupo Ironman once before. They had chalked out a good program for the athletes. If you are interested in sports tourism in New Zealand, you might wanna give their travel agency a call. The crew had a five Kilometer reconnaissance run to check out the track. I had this time to explore the town. Unfortunately, shopping hours in NZ ends around 6pm and in Taupo it ends around 5 pm. Shops are however open seven days a week. I could not look into the quirky shops and hunt for some stationary but I could mark which shop is where. Taupo city centre/downtown/ central business district is not very large, about two kilometer radius I would say and soon I had explored the whole downtown and was strolling around the beach.
The run group had finished running and with it, I got my husband back and after a quick dinner at a lovely local Mexican restaurant, we headed back to hotel. I could not practise my spanish there, but we had some lovely fish taco. One of the best.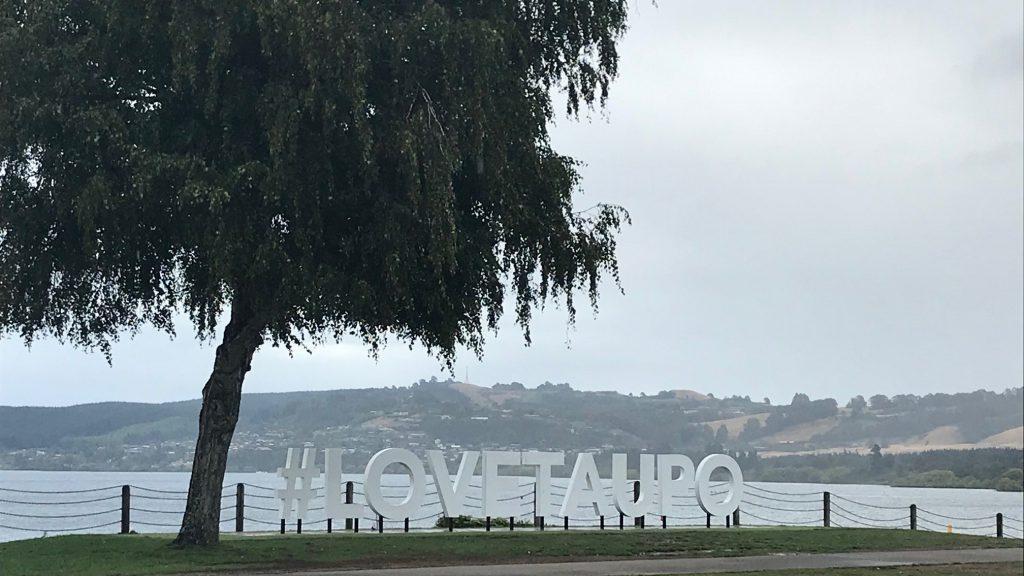 Our motel had a small working kitchen and after I discovered the wonders of zoodles in the supermarket, I was very excited to try and cook some food here. It is funny, because I was constantly threatening my husband, I will only chill and eat nothing but one look at those zoodles and some other fresh produce, I could not wait to cook some nice food. Our motel was a bit further from the beach and we were a bit further from our other friends, but we got to have a beautiful view of the lake and the mountain from it. We had a long day and went to bed early to the beautiful calm view of the blue lake and blue sky.
That is all for today. This will be a lengthy and detailed journaling of the trip. I would come up with the rest of the trip on a weekly basis. Please subscribe to the blog to get notification of new posts.
This blog has no specific direction so far. It was created by me to write about the rhythm in the chaos of the day to day life. I try to write about daily life, about work-life balance, the food I like to eat and cook and small one of a kind experiences. In a surprising but beautiful way, it has evolved into a space for creative collaboration with like minded people. With your encouragement, the blog will hopefully become a more engaging platform with each passing day. Please spread the word about this blog through your likes and shares about it.