I am very happy to introduce Debaleena, one of my closest friends. A gifted creator who creates using words and then recites those words herself. The mundane realities of life, do not leave us much time to pursue our passions. Debaleena is also a mother of a beautiful girl. Whatever little time she finds for herself, she has used to pour her heart into creating some emotions with her words.
She has given me the privilege to share and archive some of her creations in this blog, thereby starting this new collaboration series of poetry recitation " Ekla Aakash". This series brings some of her original contents and her recitations as part of the collaborations in this blog.
This poem, named ekla Akash, has been written by the author herself and recited to the backgroud tunes of Megh bolechhe jabo jabo by Rabindranath Tagore, performed in Sarod*. Below is the poem in the author's own handwriting.
The beautiful poetry brings about the pain and romaticism of being alone under the sky.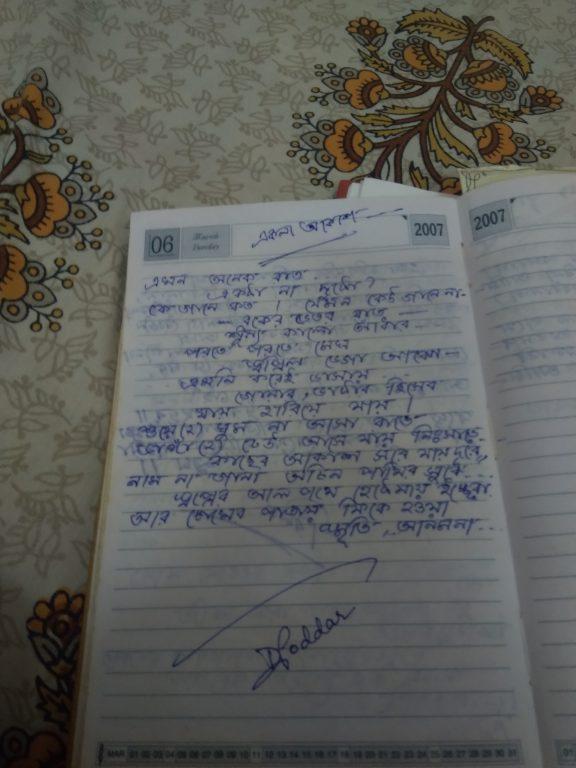 If you like this page, please come back for a visit on more of my writing or my gues collaborations.
The recitation series will start appearing for the coming weeks.
The original background music was composed by nobel laureate Poet Rabindranath Tagore and the musical arrangement is by Prithwideb Bhattacharya. No copyright infringement for performance is intended.
Did you like our joint effort and the beautiful recitation? Do post a comment to share your appreciation. This will encourage us to take the time and create more such content. If it touches you emotionally, do share it with others and give us some like.
In this blog, I try to write about my day to day happenings and about my hobbies like gardening. Do check out the other pages and the featured contents of this site and if you like it, do click like and share. Awaiting your comments and critiques.
If you would like regular updates from this blog, please click on the subscribe button.